Tic Tac Toe - Hogs vs Hedgehogs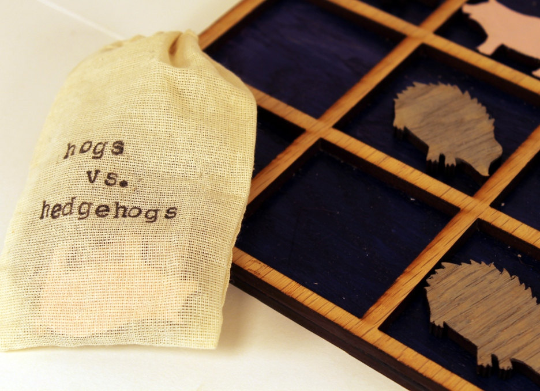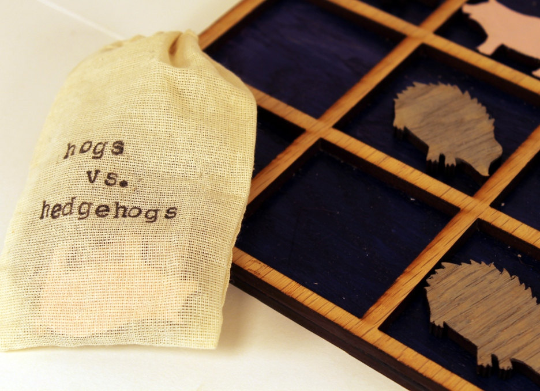 Tic Tac Toe - Hogs vs Hedgehogs
This tic tac toe board is 7" x 7" and was handmade with lasers and love. The board itself is hand-painted and/or left natural - your choice! The hogs and hedgehogs are approximately 1.5-2" wide and are also hand-painted. They're based on original illustrations and cut with the help of a trusty laser cutter. The ten pieces come packed in a hand-stamped muslin carrying bag, with "hogs vs hedgehogs" on one side, and artist info on the other. The entire set is then packed in a biodegradable "plastic" (made from plants!) outer bag, making it gift-ready!
This game is classic family fun - with hefty enough pieces for even the littlest of hands. It's also whimsical enough to become an all-ages favorite, and a fixture on your side table or bookshelf.
Choose a general color theme (complementary colors will be chosen by me) or leave it to maker's choice!