Bear Postcard Pack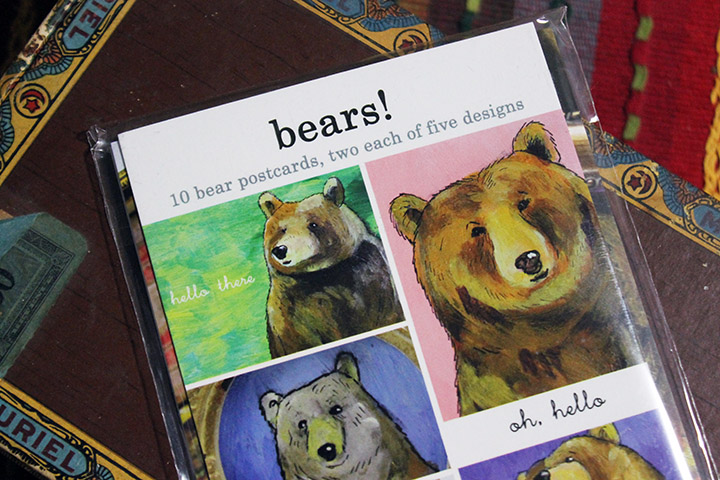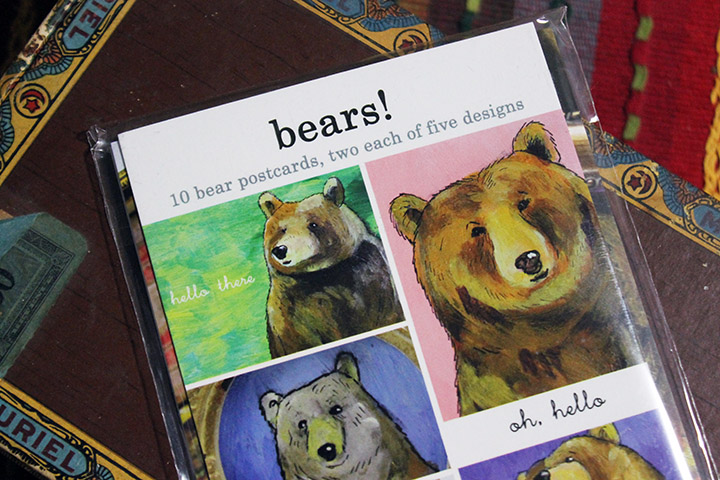 Bear Postcard Pack
This postcard pack includes two each of five designs, all shown in the photos here. Postcards are all 4.25" x 6" and are printed on back, as well (see second photo).
Keep one for yourself and mail the other to a friend! Surprise your housemate, kiddo, or spouse by tucking one into the corner of a mirror to bring a morning smile. These also look great framed as mini-prints. So many options!
Each card features an original design - an illustrative painting done on a vintage frame.
The cards are packed in a plastic sleeve with a cover card showing snippets of each design.