Tiny bear portrait - original painting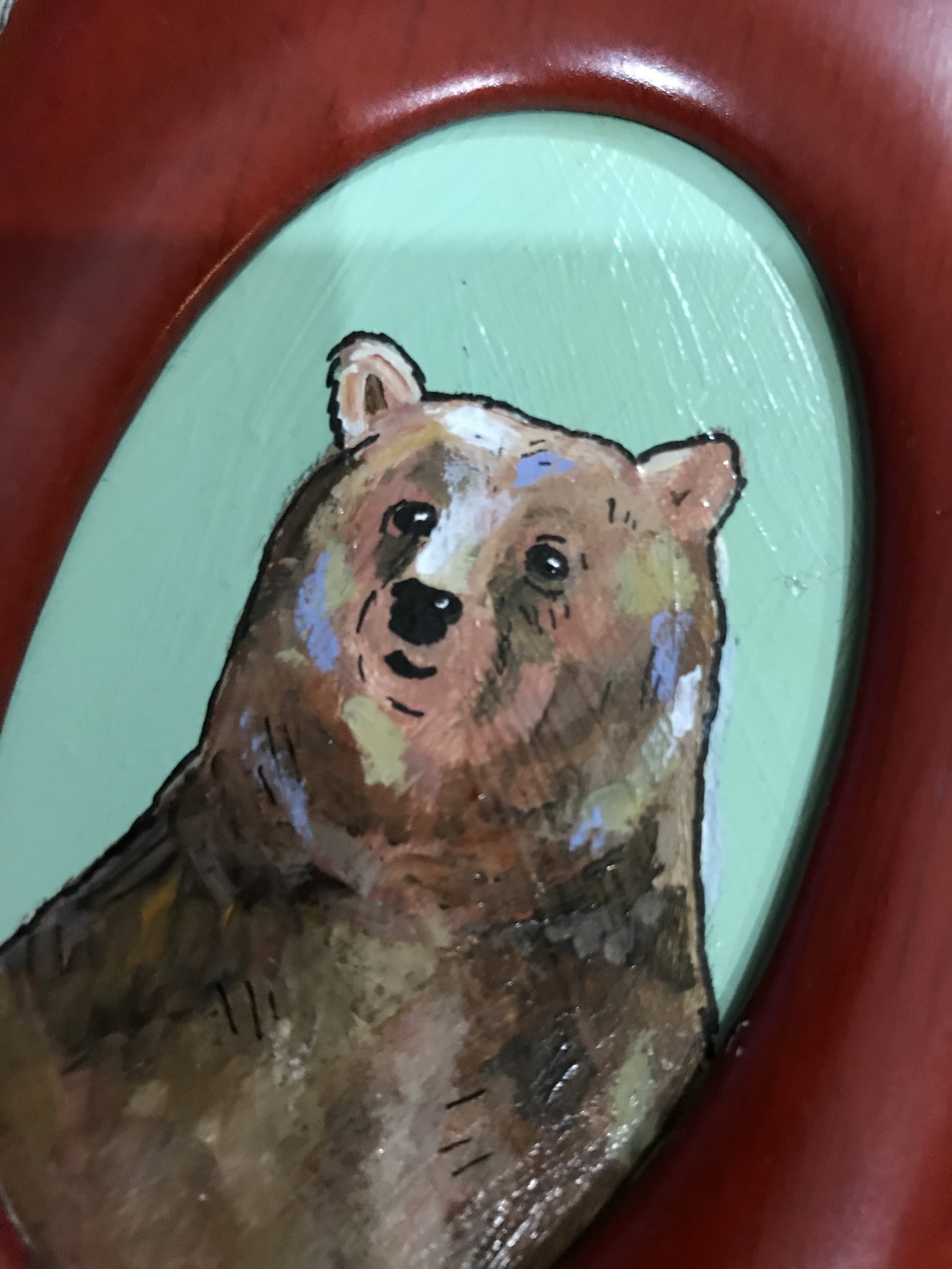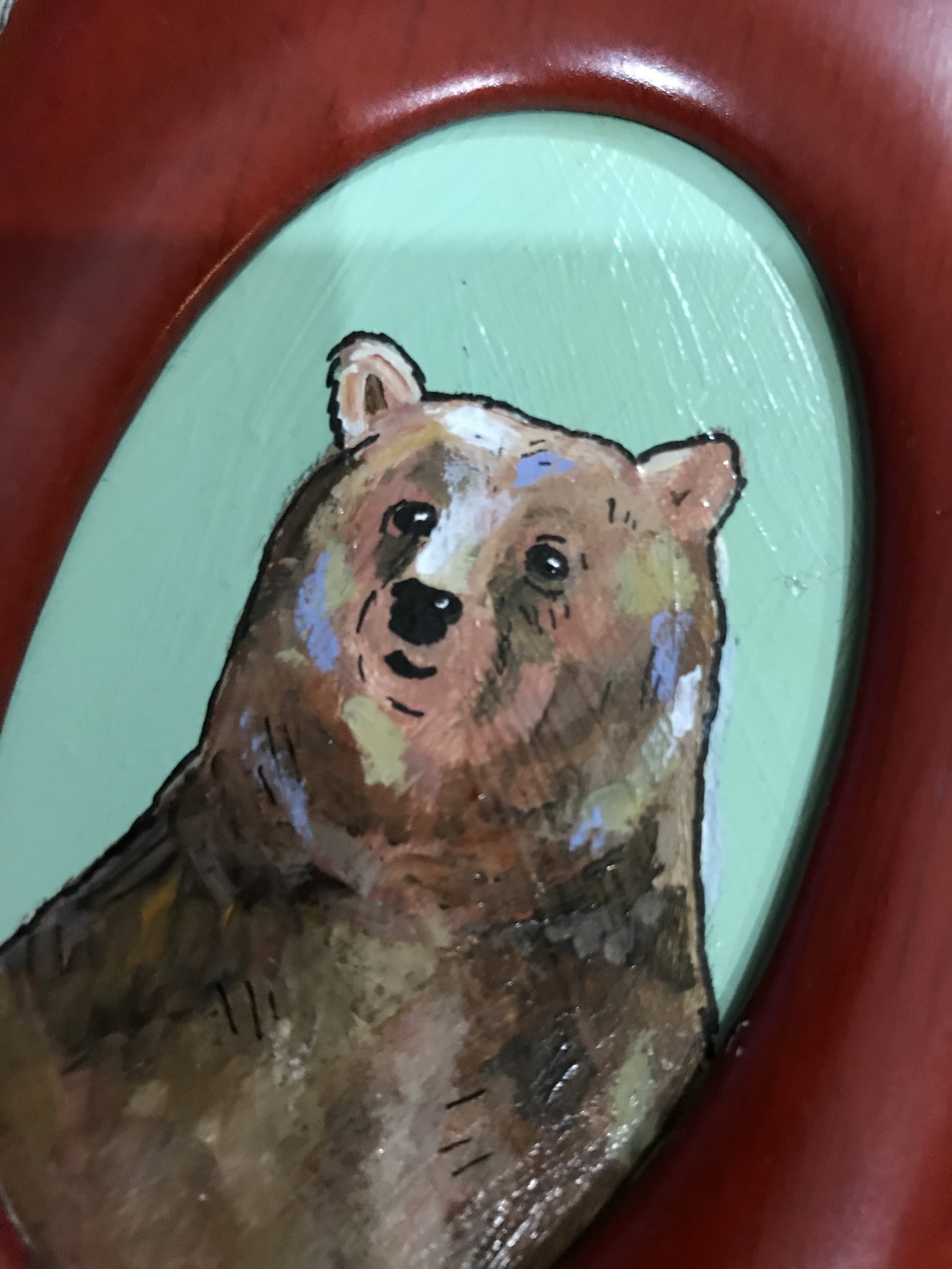 Tiny bear portrait - original painting
This handsome guy is an original painting on an upcycled frame - painted directly on the frame glass. This bear is both whimsical and majestic and will delight any bear lover. The small size makes it a versatile piece - perfect for small spaces or as part of a collection.
Materials are acrylic and ink on glass, sprayed with an archival fixative. The vintage wooden frame has a built-on stand.
The painting WITH frame is roughly 4" wide by 6.25" tall.