Super Zebra portrait - original painting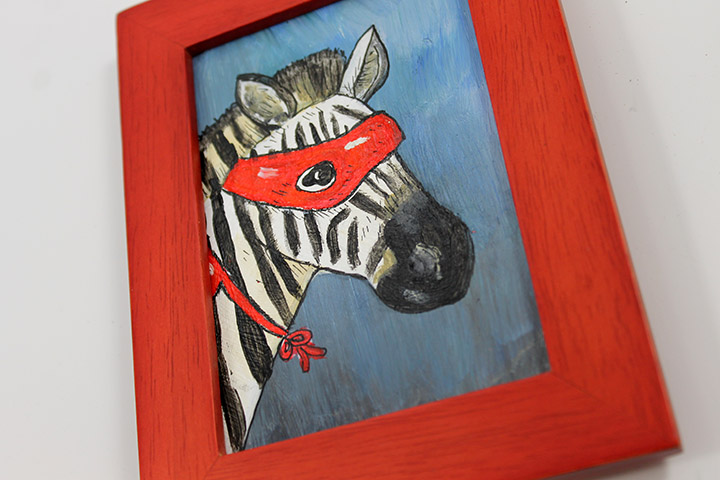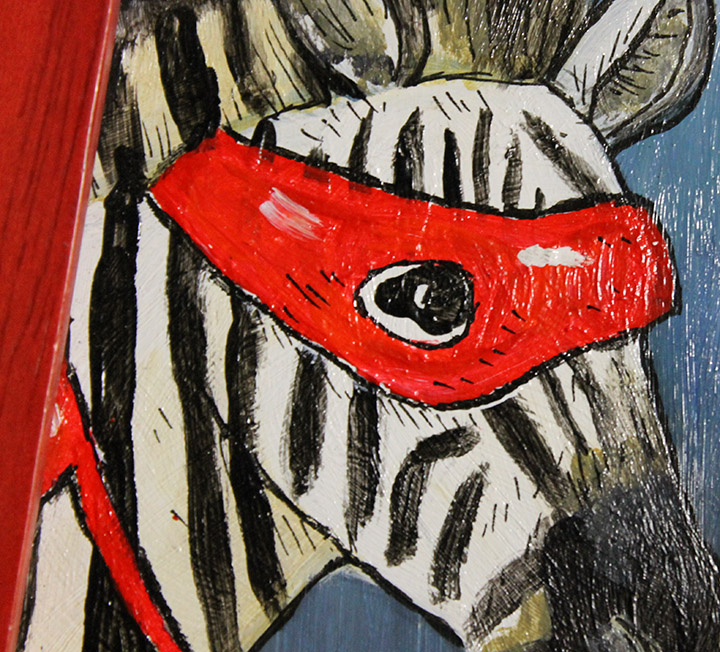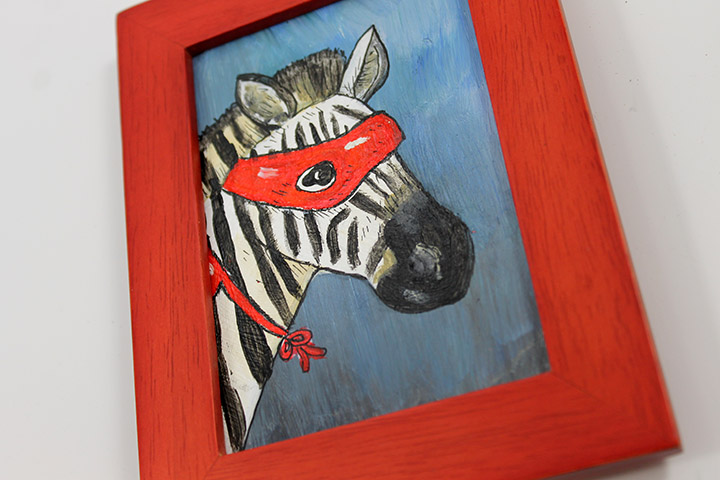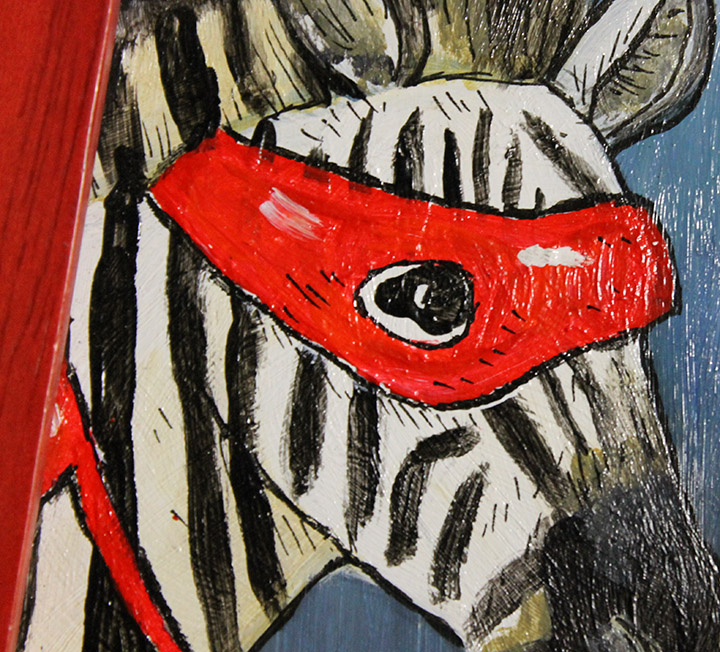 Super Zebra portrait - original painting
This portrait may be small, but the subject matter is incredibly mighty. This original painting is done in acrylic with ink accents, in an upcycled frame.
The piece is 5" wide, and 7" tall, including the frame.
This brave super zebra is the perfect size - as one of a collection for a larger wall, or to hang alone just about anywhere. What better thing to hang over a little one's bed than this nightmare-fighter? And of course, he's not just for little ones - everyone needs a superhero (or superhero sidekick) in his or her life and home!
The piece is sprayed with an archival protective coat, and the red wooden frame has a built-on stand and hanging system. It comes carefully wrapped.
Commissions are available! I will be adding super-friends as I finish them, but feel free to send a note requesting an animal not represented here. Custom portraits of your pets as superheroes are of course an option, too!