Mudpuppy - Framed watercolor on canvas (original painting)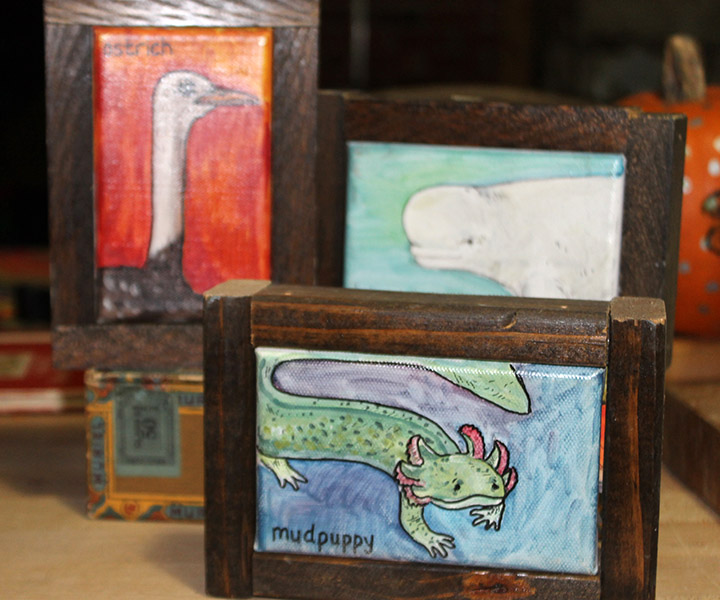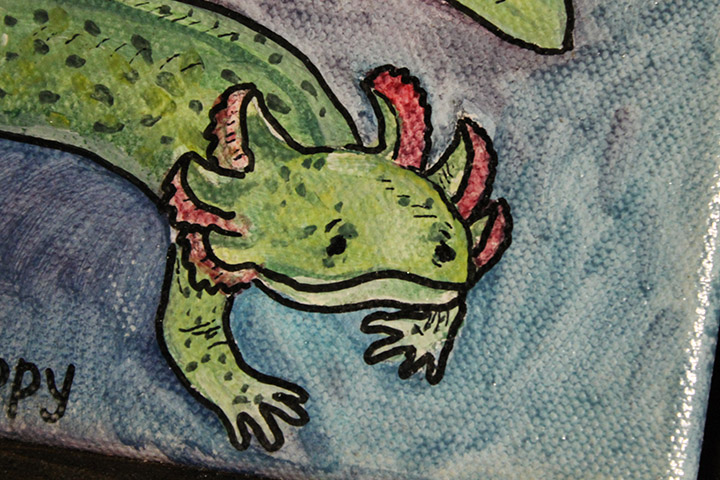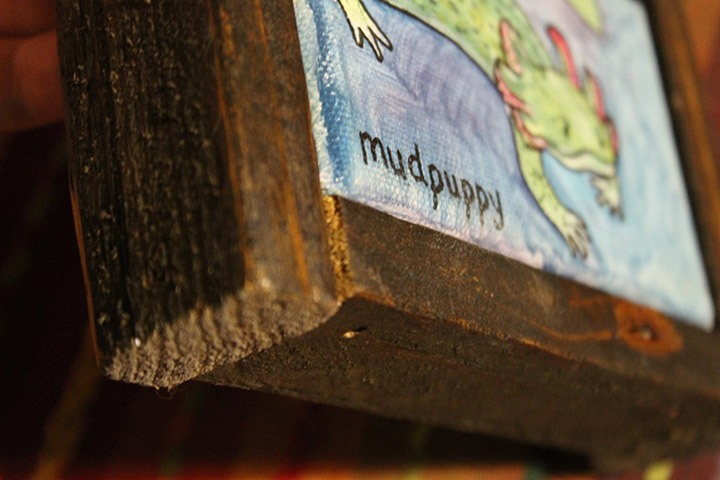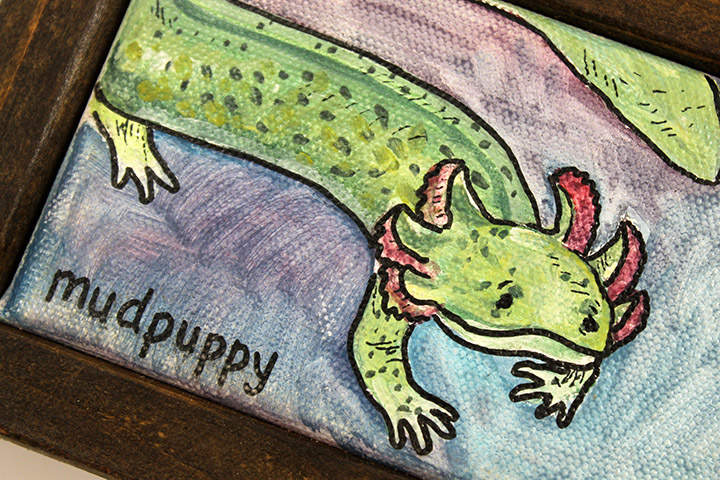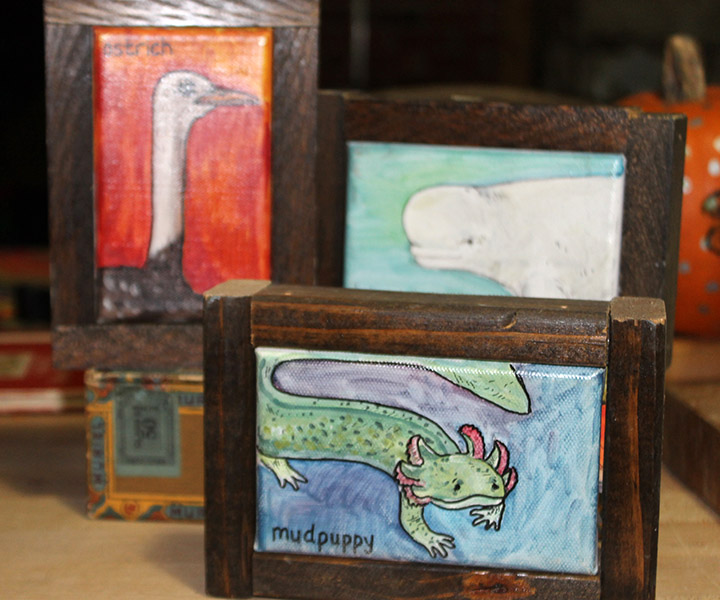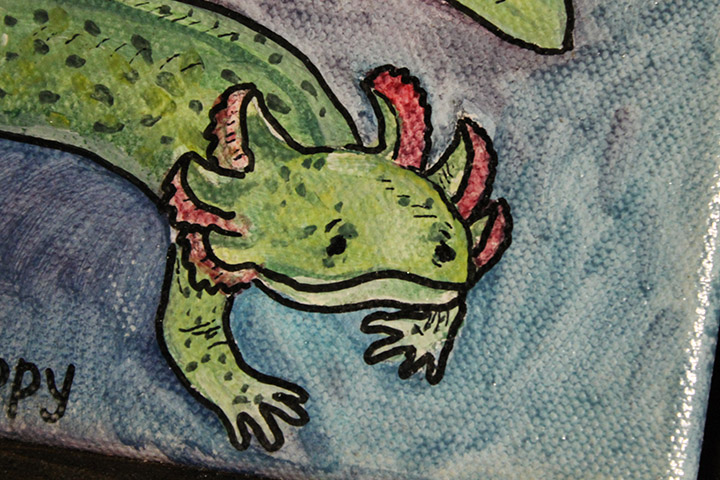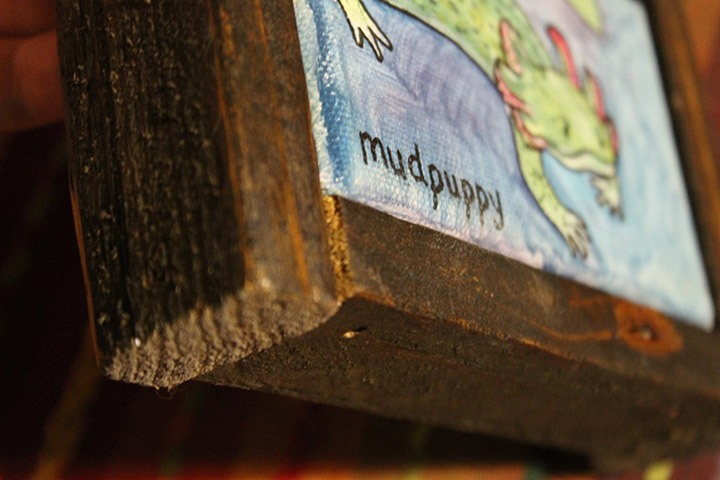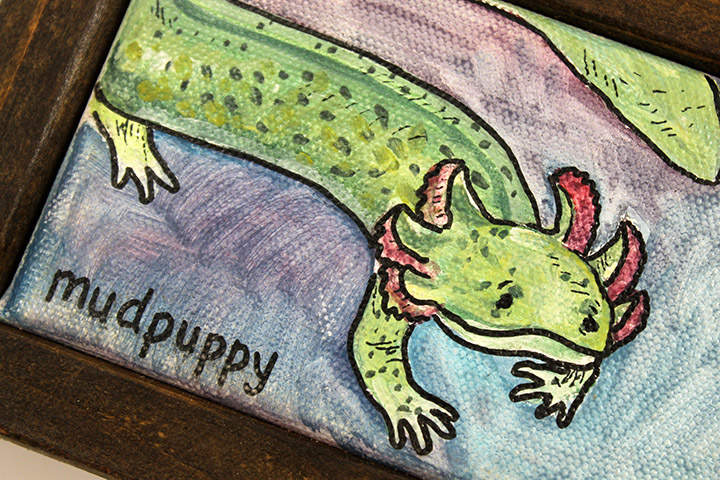 Mudpuppy - Framed watercolor on canvas (original painting)
This is an original watercolor painting on canvas, accented with archival ink and finished with a spray protectant. The canvas is 3x5", hand-framed with thick wood to make up a total size of 4.5 x 6.5".
This small be personality-filled painting is just big enough to make an impact on a wall (solo or with a group of friends) but small enough to fit just about anywhere. It's also thick enough to sit upright on a shelf or bookcase.
Add a mudpuppy smile to your collection.